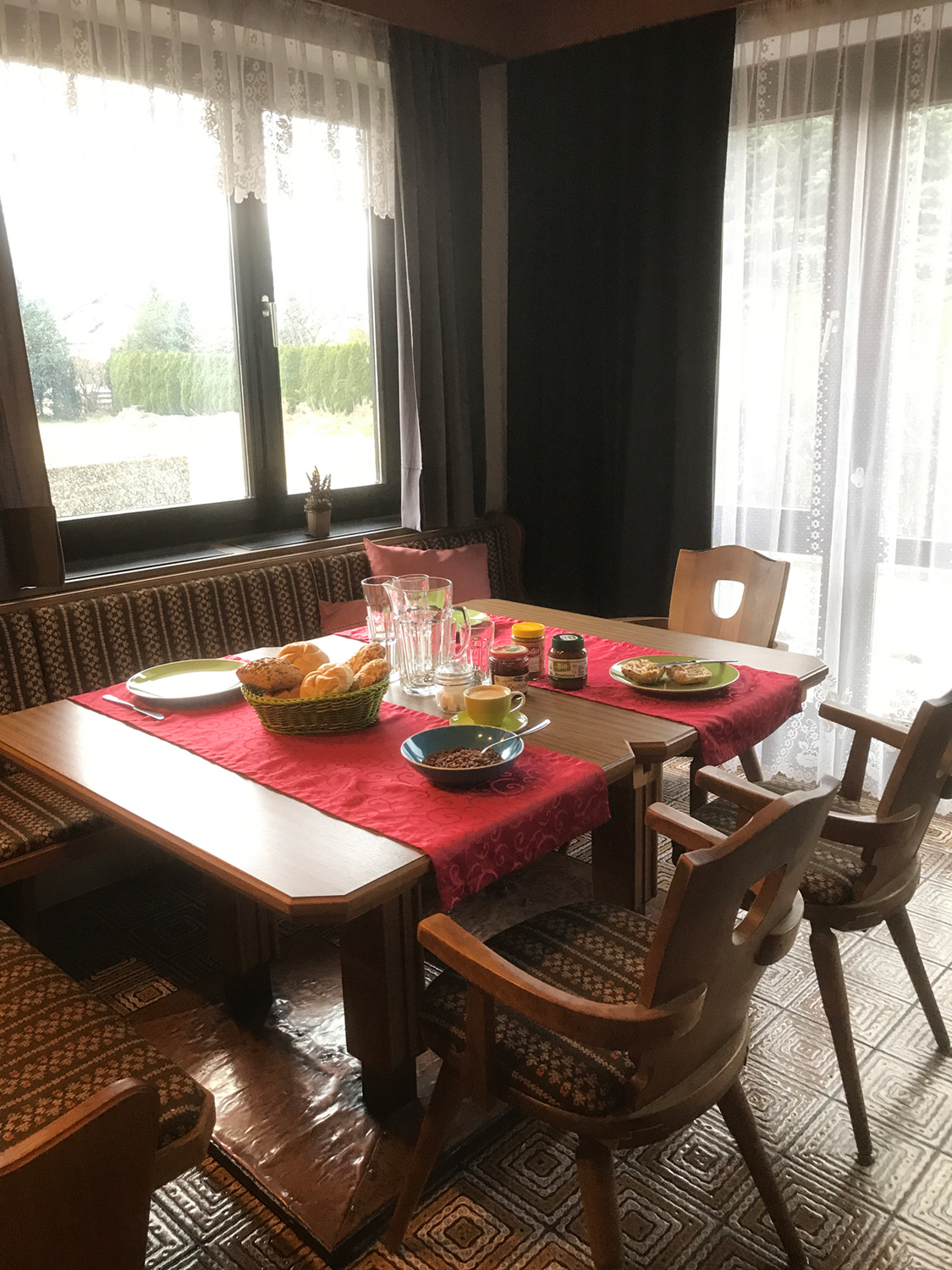 Het droomontbijt is voor iedereen anders. Ontbijtgranen of knapperige broodjes. Kaas, fruit of choco, … Gezond of een beetje zondig. Allergenen, diëten, … Het 'standaardontbijt' bestaat niet.
Een mandje verse broodjes, koffie, thee, suiker, melk en sojamelk zijn vanzelfsprekend. Verder staan er confituur, choco en een aantal ontbijtgranen op het buffet, evenals verse fruitsalade en noten.
Allergie, intolerantie, veganist, vegetariër, … ? Op het meeste zijn we voorbereid, maar met een kort berichtje vooraf nog beter.
We proberen tevens gewetensvol om te gaan met voedingsmiddelen. Ook daarom zijn we blij met een berichtje bij je reservering. Zo kunnen we ons buffet uitbreiden, indien gewenst, en vermijden we tegelijkertijd een overaanbod en bijgevolg dus ook afval.